Napoleon Rodeo Pro 57cm Kettle On Legs
Get grilling with the original infrared grilling fuel using Napoleon's PRO Charcoal Kettle Grill. You'll know it's a Napoleon with the iconic WAVE™ cooking grids for those distinctive sear marks.
HINGED LID
Provides full access to the grill while leaving both hands free for cooking.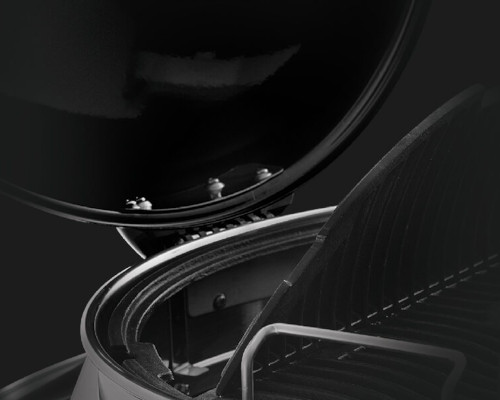 ICONIC SEAR MARKS
Porcelain coated to resist rust, these iconic wave shaped grids provide even heat transfer and a great sear.
EASY ACCESS, HINGED COOKING GRIDS WITH THREE HEIGHT ADJUSTMENTS
Raise and lower the porcelain coated, hinged cooking grids making it easy to cook low and slow or sear beautifully over charcoal.
ACCU-PROBE TEMPERATURE GAUGE
Accurately gauges the temperature for optimal temperature control when grilling.