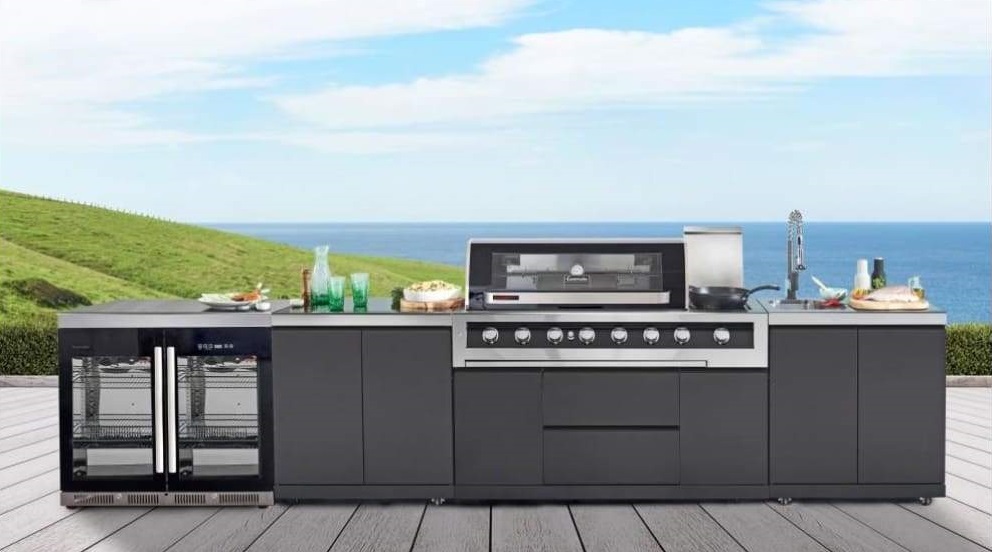 Outdoor Kitchens Perth
Ready to create a beautiful outdoor kitchen for your Perth home?


Whether you want a custom-made outdoor kitchen or a ready-made outdoor kitchen for your alfresco kitchen area, you will be inspired by the ideas at DotMall's Perth showroom.


We stock a large range of reputable barbecue brands that can be ordered online or in store. If you're looking to build your dream outdoor kitchen and entertainment area, we can work with you to design and build it – we make it easy!
See Our Full Range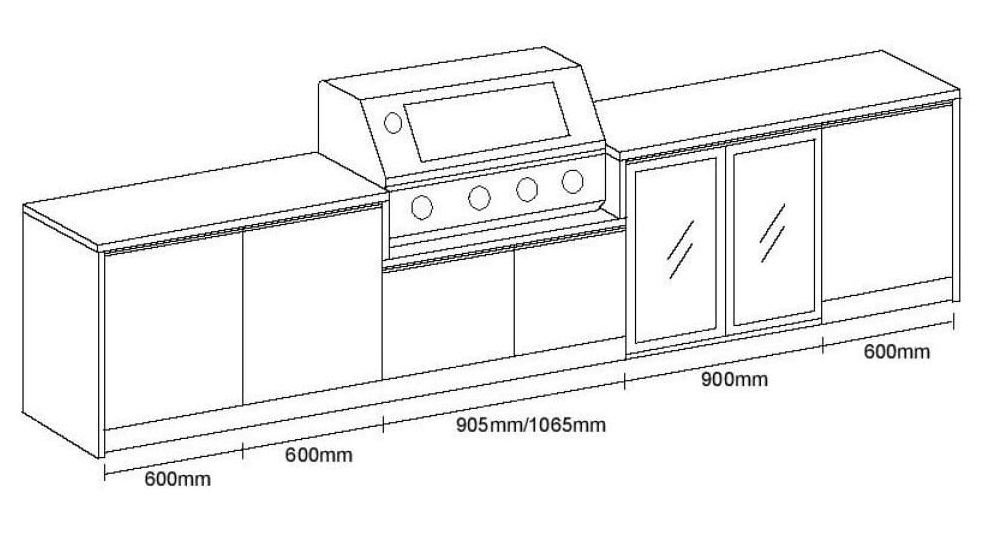 Outdoor Kitchen Designs
If you've always longed for an amazing alfresco outdoor kitchen then it's time to start designing! The knowledgeable team at DotMall can discuss your options and give you some inspiration to bring those dreams to life.


Simply bring your measurements into our Balcatta store and have a chat with one of our friendly and helpful staff. Not sure what you want or need? We can help you with your outdoor kitchen design or you can start your design process right here.
See our Designs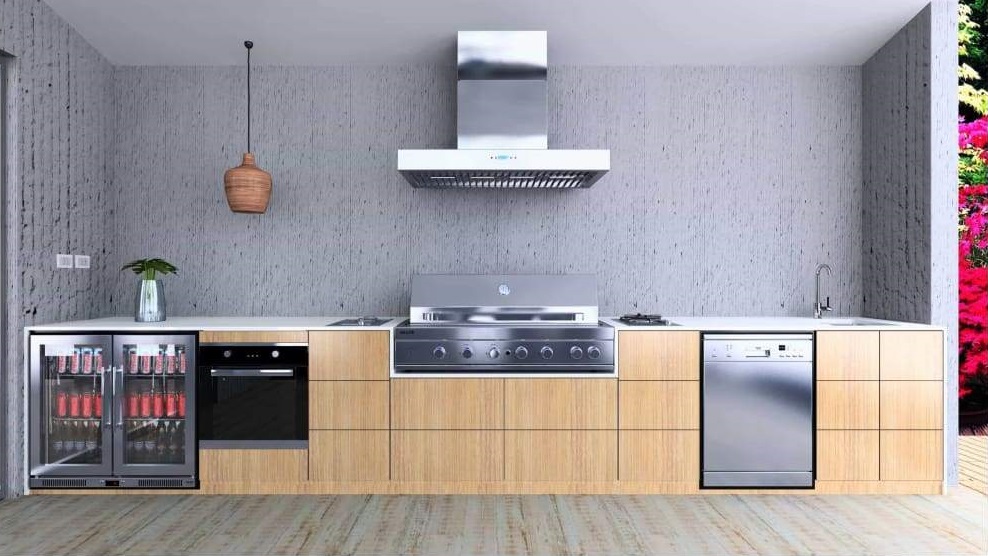 Outdoor Kitchen Packages
Long lasting, great quality, outdoor kitchen packages save you time and money. At DotMall, we stock premium modular outdoor kitchen bundles ready for you to set up your new outdoor kitchen or, if you're needing a custom-made outdoor kitchen package, we can work with you to create it to your specifications.


Needing some outdoor kitchen cabinets or prefer the look of the stainless steel outdoor kitchen? We've got options for all styles and budgets.
See Our Packages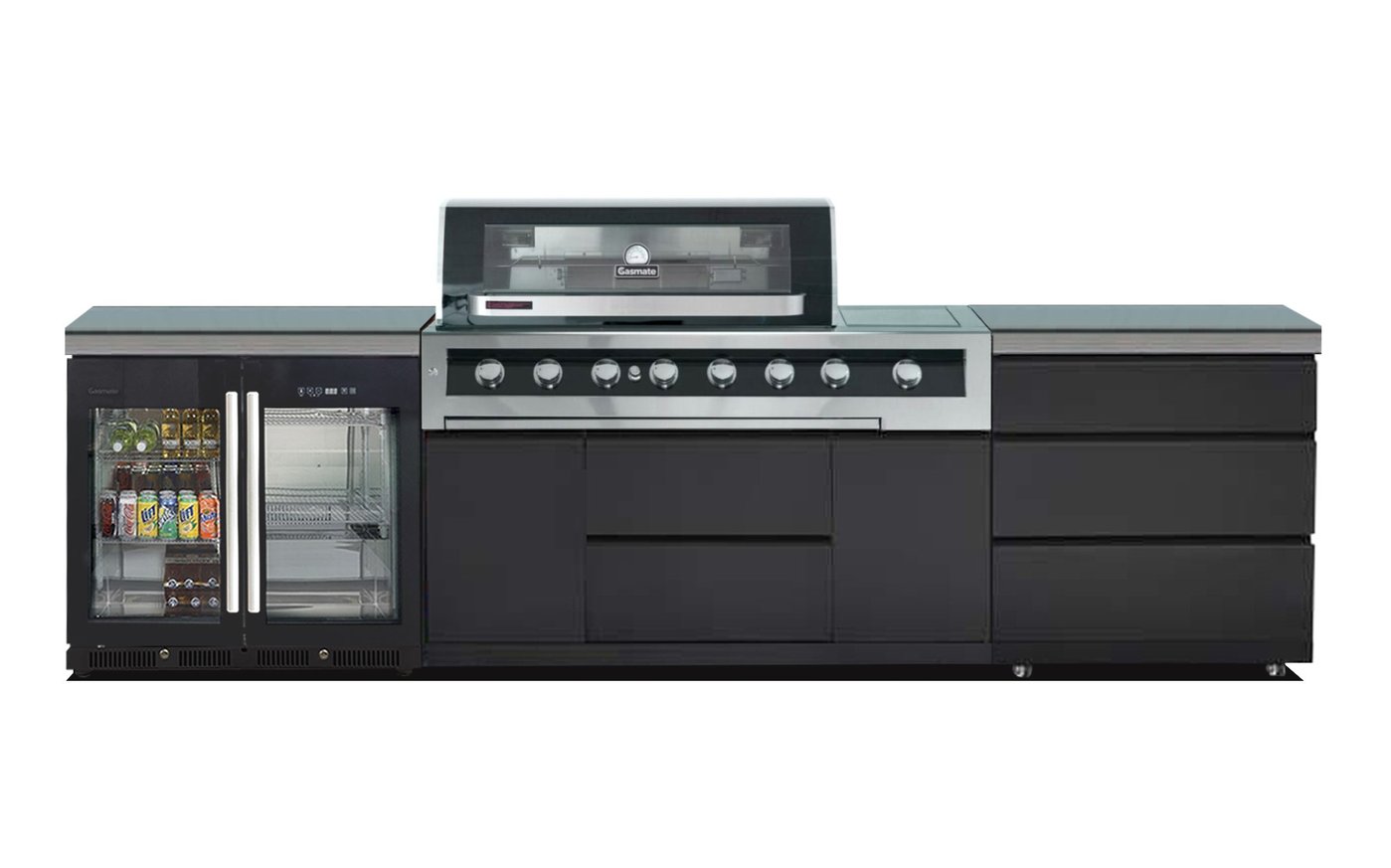 Modular Outdoor Kitchens
Easily create your own alfresco outdoor kitchen. Choose a modular package and have it wheeled into place - it's as easy as that!


The beauty of outdoor kitchen modules is that you can create your own unique design to suit your entertainment space. Add a fridge, a sink, kitchen cabinets or drawers to make it functional and beautiful.


Looking for some inspiration on how to create a designer look entertainment space? Just ask the team at DotMall!
See Our Modules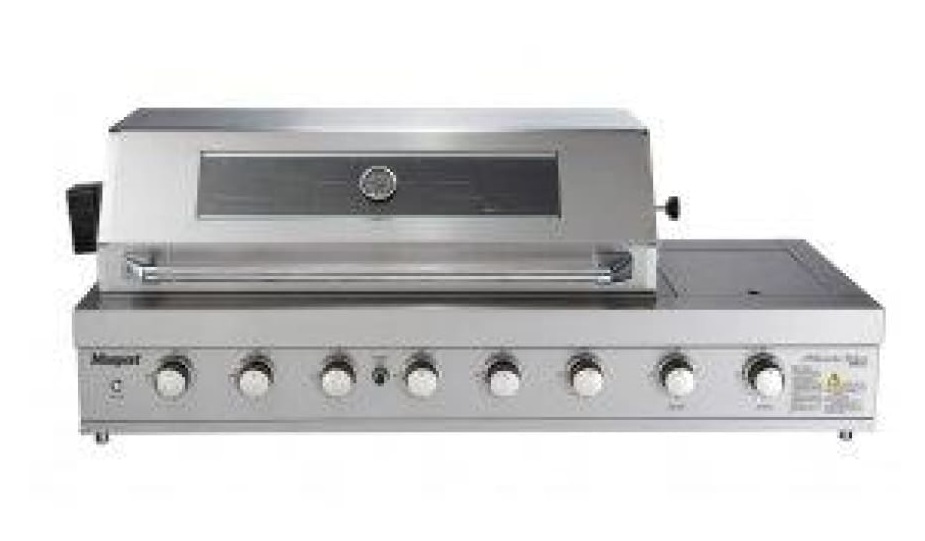 Outdoor Kitchen Barbecues
Now you can build your own outdoor kitchen with a high quality built-in barbecue from DotMall.


We stock the best, reputable brands such as Gasmate, Ecco, and Masport, with many in stock, ready to go. All our barbecues are compatible for natural gas and we know all about the regulations for alfresco outdoor kitchens so you don't have to.


Talk to us about your barbecue style and we will help you find the right inbuilt BBQ for you.
See our Build-in BBQ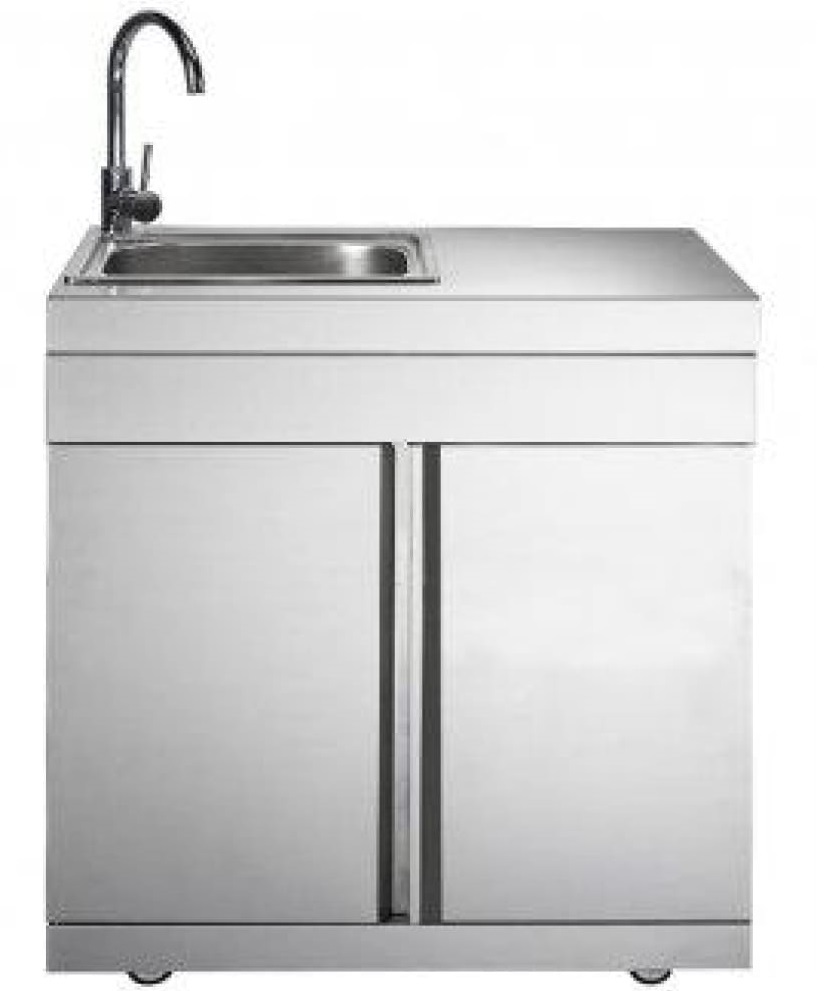 Outdoor Kitchen Cabinets
An easy and neat storage solution for alfresco outdoor kitchens is a good quality outdoor kitchen cabinet. Our modular cabinets, drawers, and sink modules are made to last in the testing Perth conditions.


Looking to add a touch of class to your outdoor kitchen? We offer many options including stone bench tops and stainless steel. Talk to our helpful staff to discuss your needs and get some inspiration to create your ideal entertainment area.
See Our Cabinets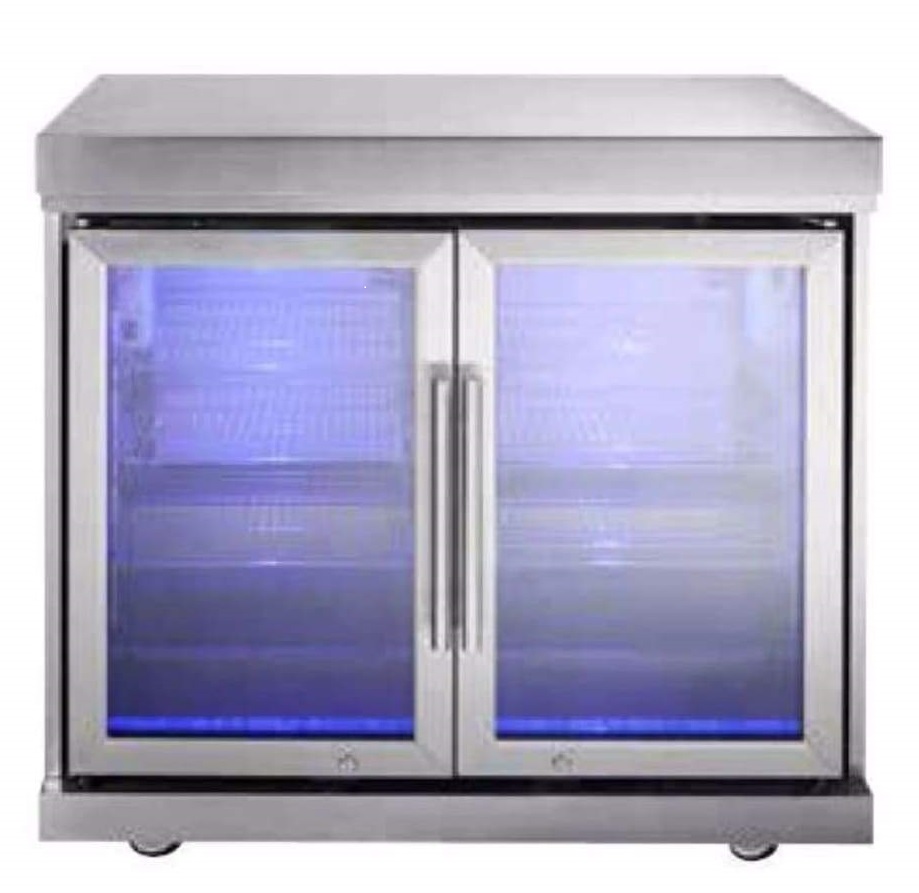 Outdoor Kitchen Appliances
Why not take your cooking outdoors and make the most of the beautiful Perth weather? Make entertaining more enjoyable with a dedicated outdoor kitchen space by DotMall.


Your outdoor BBQ kitchen can be as simple or elaborate as you like! At DotMall you can find everything you need to build your dream outdoor kitchen.

We stock outdoor kitchen appliances including range hoods, bar fridges, and wok burners. And don't forget the dishwasher!
See Our Appliances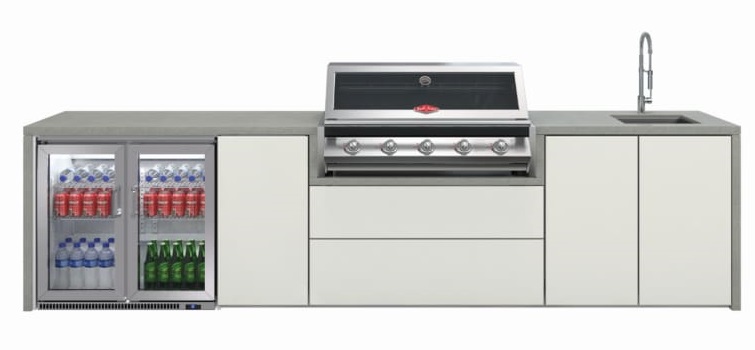 Beefeater Alfresco Kitchens
Beefeater is a well-known and popular brand within the outdoor kitchen range and for good reason! They look good and are beautifully finished making their Signature and ProLine barbecues great choices when shopping for your outdoor kitchen.


Simply add your barbecue of choice and a refrigerator and Beefeater will take care of the rest.

They will even deliver and install at no extra charge. How's that for service?
Beefeater Kitchens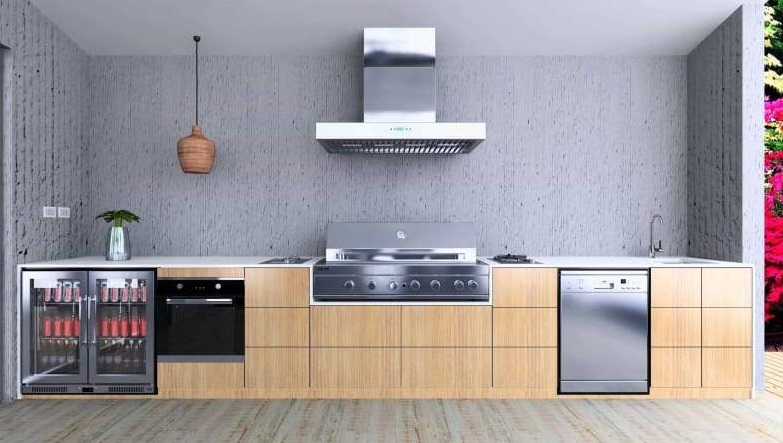 Euro Alfresco Kitchens
The Euro brand has a predesigned outdoor kitchen for every home and their ten-year warranty gives you peace of mind.


All Euro Alfresco kitchens can be modified and customised to suit your individual needs and style making them a great option when designing or creating your outdoor kitchen and entertainment area.
Euro Kitchens